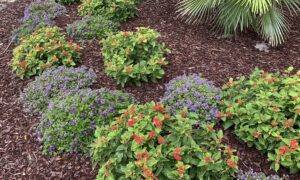 When planning to do some landscape design, you might picture well-manicured gardens and yards with perfectly placed flowers and shrubs. But landscaping can be much more than that! Landscaping can include hardscaping features like patios and walkways, water, and outdoor lighting. 
If you're considering landscaping your home, here are 5 things to consider before getting started.
How Does Your House Look?
Your house is the most significant factor in determining what landscaping will look best. For example, if you have a modern home, you'll want to use clean lines and geometric shapes in your landscaping. If your home is more traditional, softer curves and organic forms will look better.
Coordinate House And Landscaping Colors
You don't want your landscape design to clash with the exterior of your house. Consider using plants and flowers in complementary colors if your home is mostly brick. If your house is painted, you have a little more flexibility with color choices. Just make sure the effect is pleasing to the eye.
Consider The Style Of Your Home
When landscaping, it's important to consider the style of your home. For example, traditional landscaping features like picket fences and rose bushes would look out of place if you have a Cape Cod-style home. But if you have a ranch-style home, those features might be just what you're looking for.
Functionality Is Key
Don't forget that your landscaping needs to be functional and beautiful. Think about how you'll use your outdoor space and design accordingly. For example, if you have small children, you might want to include a playground or sandpit in your landscaping. Or, if you entertain often, you might want to create a patio or deck area for entertaining guests.
Hire A Landscaping Designer
If you want your landscaping to stand out, it's worth hiring a professional landscaping designer. A good designer that offers landscaping services can take all of your ideas and turn them into a cohesive plan that will maximize the beauty of your outdoor space.
Work With The Best Landscapers
So if you're thinking of landscaping your home, keep these five considerations in mind. Are you looking for landscaping services near me? At Miller's Landscaping, we specialize in creating beautiful landscaping designs that frame your property's facade. With a bit of planning and some of our professional help, you can make the perfect landscaping for your home. Contact us today to learn more!