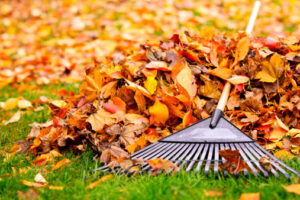 When autumn rolls around, it's time to start thinking about fall landscape maintenance. Being on a budget doesn't mean you can't keep your yard looking fantastic. With creativity and elbow grease, you can get your landscape into tip-top shape without breaking the bank.
This blog post shares with you 7 fall landscape maintenance ideas to help keep your yard looking its best on a budget. Read on to learn all about it!
Get Ready To Work Before The Fall Sets In 
For many people, preparing their landscape for fall is the perfect way to enjoy the cooler weather and get a head start on the holiday season. In addition to being an enjoyable activity, landscape maintenance enhances your home's curb appeal.
Remove The Leaves
Leave removal has been proven beneficial for your lawn & garden. You guarantee your lawn receives maximum sun and avoids mold and mildew growth underneath wet leaves. In addition, removing the leaves from the ground keeps your property's curb appeal on point.
Mow It Like Is Hot
Even during the fall, your lawn grows, so it's best to keep the mower oiled and ready for an extra round. Keep your lawn at an ideal 2½- to 3-inch height. Longer than that makes your lawn vulnerable to fungi like snow mold.
Keep The Water Flowing
Many people think they can shut off their sprinklers during fall, but that's not the case. Your grass and plants need water all year-round, even in the colder months. Watering your landscape in the fall helps reduce stress and hydrate your lawn roots before winter.
Give Your Lawn TLC With Fertilizer
Fertilizing your lawn in the fall is essential to a healthy, lush green lawn. Good fertilization will provide essential nutrients to help the root system endure the winter. Moreover, it'll allow your lawn to bounce back in spring. Look for a fertilizer with a high nitrogen content and apply it according to the package directions.
Soil Aeration Is The Way To Go
Aerating your soil is vital to keeping your garden healthy. You can perforate the ground using a pitchfork. The small holes allow air, water, and fertilizers to penetrate the grassroots. As a result, your lawn gets stronger and more resistant to diseases.
Overseeding Is A Must
Overseeding with new grass seed on your lawn. This procedure helps fill in gaps and gives your yard a full, luscious look. Overseeding also helps improve the quality of your lawn by crowding out weeds and promoting strong growth.
Stay On Schedule (Consistency Is Key)
The most crucial part of every lawn maintenance ritual is consistency. By keeping up with your regular lawn care routine, you can ensure a healthy and beautiful landscape all year round.
If sticking to the fall maintenance schedule is getting too hard, a landscape service can handle the tasks that aren't getting done.
Miller's Landscaping Keep Your Landscape Neat All Year Round
At Miller's Landscaping, we understand the importance of a well-maintained landscape. That's why we offer various services to help you keep your property looking its best all year round.
Our experts can handle everything from mowing and fertilizing to leaf removal and soil aeration. We're the only landscaping company you'll need.
Contact us today to learn more about how we can help you maintain a beautiful landscape all year!