Complete
Landscaping

Services
From landscape design to landscape installation, Miller's Landscaping does it all! Give us a call at (856) 832-7958 to get your free estimate today!
Professional Landscaping Design Service
Your yard is an extension of your home. Many homeowners want to create a beautiful outdoor space for their family and friends. However, achieving the perfect landscape can be difficult without the right expertise. That's why Millers Landscaping is proud to provide landscaping services in Turnersville, NJ, and throughout the surrounding area.
From start to finish, our team of experienced and knowledgeable professionals will work with you every step of the way. We offer everything from landscape design to installation. Miller's Landscaping can help you create a stunning outdoor space that will make your home look its best.
Whether you're looking for help with a small project or want to create an entirely new landscaping design, our experienced team is here to assist. Contact us!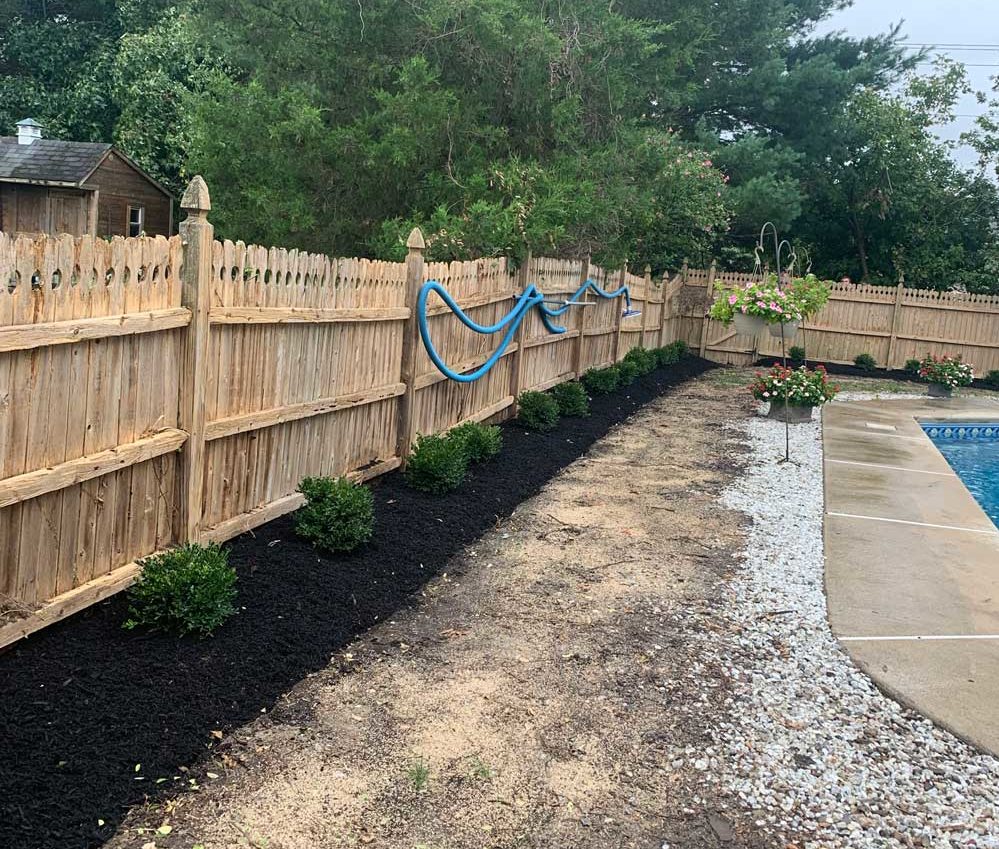 Get To Know Our Professional Services
Miller's Landscaping offers several services to make it easy for our clients to get the landscape they want. But, if you want to focus on your landscape's design or installation, this is how we can help you:
Landscape Design: Our team of experienced designers can help you plan a perfect landscape for your home. We'll consider your taste and the environment to create a beautiful and functional outdoor space.
Landscape Installation: Our team of professionals is experienced in installing all types of landscape features, from trees and shrubs to pavers and outdoor lighting. We can help you create a beautiful outdoor space that will take everyone's breath away.
Why We're The Best Option In Turnersville, NJ
If you're in Turnersville, NJ, and still hesitant about why you should work with Miller's Landscaping, this is why:
Family-Owned Company:

We are committed to providing exceptional service and top-notch workmanship as a family-owned company. We know the importance of ensuring your landscape is done right and will stand any weather condition.

Experienced Landscapers:

Our skilled landscapers have the knowledge and expertise to turn your dream outdoor space into a reality. We'll work with you every step of the way to bring your vision to life.

Excellent Prices:

Our services are competitively priced and offer great value for the quality we deliver. We believe that landscaping should never be unreachable.
At Miller's Landscaping, We Ensure A Flawless & Impactful Landscape
Are you looking for the best landscaping services in Turnersville, NJ? The Miller's Landscaping team is here to help make your landscaping dreams a reality. We aim to exceed your expectations with our commitment to quality and customer service.
Our goal is simple: to help you create a beautiful outdoor space that you can enjoy for years to come. Schedule an appointment today, and let us help you create your perfect outdoor living space in Turnersville, NJ. We look forward to hearing from you!